This year the sale of Christmas lottery at Puerta del Sol will be regulated and controlled
03 de June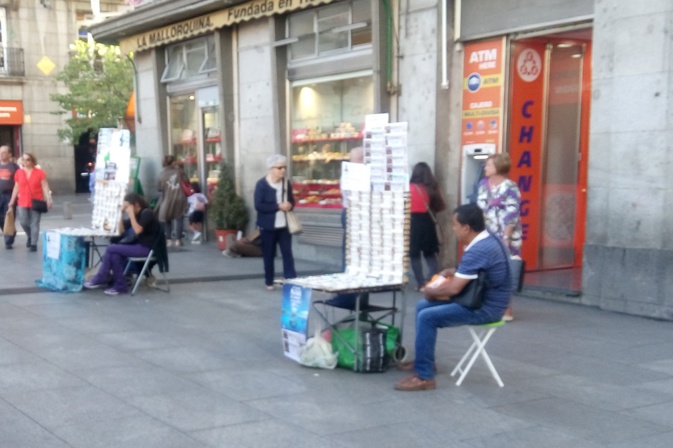 From this year on every person interested in selling christmas loterry at Puerta del Sol will have to be provided with a collaboration contract with a lottery administration for their regulatio and control, as was announced on June by the municipal councillor of the Center district of Madrid, Jorge Garcia Castaño.
This is the agreement to which both the Department of the Center district and the State Society of Lotteries and State Betting have come after the complaints of the Merchants Association of the Streets of Preciados, Carmen, Arenal and Adjacents (APRECA) for the sales of christmas lottery in the área.
The contract will be private between both parts and will have to be signed and stamped by a state lottery administration to guarantee a responsability and avoid "bad practice" such as irregular sales.
Share in